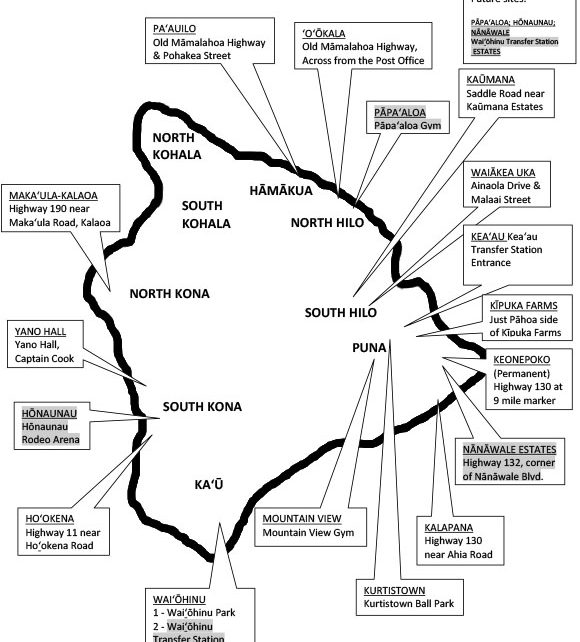 The primary sources for Department of Water Supply (DWS) water systems are underground aquifers – large bodies of water below the island's surface. DWS pumps water from the aquifers, then its piped to storage tanks and treated for safe consumption. Thus, DWS does not foresee any adverse affects to the drinking water sources on the island.
Water spigots are available at various locations islandwide: https://www.hawaiidws.org/8%20other%20info/DWS%20Water%20Spigots%20Map%202018.pdf
Water spigots near the entrance of Lava Tree State Park and a water tanker in Vacationland are available for the public to access.
More information on water catchment systems in vog prone areas can be found at: https://vog.ivhhn.org/catchment-systems.
For additional information or concerns, please call (808) 961-8060 during normal business hours, (808) 961-8790 for after-hour emergencies, or email: dws@hawaiidws.org.