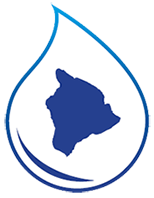 HILO, HAWAI'I – The Department of Water Supply (DWS), County of Hawai'i, is pleased toannounce that federal relief money will be made available to help eligible water customers pay theiroverdue utility bills.
The Hawai'i County Emergency Rental Assistance Program (ERAP) will provide up to 12 months of total utility and rental-assistance grants to an expected 3,400 Hawai'i Island households thatmeet income qualifications and can prove financial hardship due to COVID-19.
Grant applications will be made available starting at 8 a.m. Monday, April 12. Hawai'i Island residents at least 18 years old and who lost income since March 2020 are encouraged to prepare nowso they are ready to apply when applications are opened. Funding is limited, and interest is expected to be very strong.
Contact one of the nonprofit partners below to apply:
HOPE Services Hawai'i – www.hopeserviceshawaii.org (808) 935-3050
ERAP@hopeserviceshawaii.org
 Hawai'i First Federal Credit Union (HFFCU) – www.hawaiifirstfcu.com (808) 933-6600
empower@hawaiifirstfcu.com
 Neighborhood Place of Puna (NPP) – www.neighborhoodplace.org (808) 965-5550
ERAP@neighborhoodplace.org
 Habitat for Humanity Hawai'i Island (HFHHI) – www.habitathawaiiisland.org/ (808) 843-0071
rmap@habitathawaiiisland.org
 The Salvation Army (TSA) – hawaii.salvationarmy.org (808) 935-1277
Hilo.ERAP@usw.salvationarmy.org
 Hawai'i County Economic Opportunity Council (HCEOC) – www.hceoc.net (808) 932-2714
ERAP@hceoc.net
The County of Hawai'i will use Federal funding to finance the program through the nonprofitHawai'i Community Lending. Annual income for eligible households cannot exceed 80 percent of area median income. Applicants will need proof of Hawai'i residency, proof of financial hardship, past due water bill, and other documentation.
For more information or to apply, visit www.HawaiiCountyERAP.org. DWS customers may also call DWS Customer Service at 961-8060 or visit www.hawaiidws.org for program information.