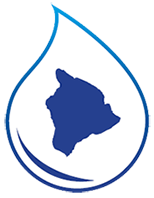 AFFECTED AREAS: KAIWIKI ROAD FROM WAINAKU STREET TO THE MAUKA TERMINUS, INCLUDING ALL SIDE STREETS, KULANA KEA DRIVE, AND WAINAKU  STREET BETWEEN PUA LANE AND HA'AHEO ROAD; SOUTH HILO, HAWAI'I
This is an important update from the Department of Water Supply (DWS), County of Hawai'i.
Effective immediately, the Water Conservation Notice is cancelled for South Hilo water customers in the affected area. Normal water use may resume.
The DWS cancelled the Water Conservation Notice after completing emergency repairs to a water pumping station that was significantly damaged by a fallen tree in early August.
The DWS thanks affected customers and the public for their cooperation, patience, and understanding while it worked to repair the damaged station and maintain the community's supply of safe drinking water.
For water-related assistance, please call (808) 961-8050 or (808) 961-8790 during normal business hours, (808) 961-8790 for after-hour emergencies, or email dws@hawaiidws.org.
This is your Hawaiʻi County Department of Water Supply.