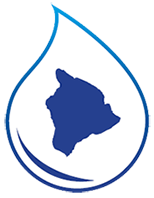 AFFECTED AREAS: HAIHAI STREET & KīLAUEA AVENUE IN WAIĀKEA, SOUTH HILO, HAWAI'I
This is a Department of Water Supply (DWS) message for Thursday, October 18, 2018 at 11:00 a.m.
Repairs were completed at 10:00 a.m. to a water main break near Haihai Street and Kīlauea Avenue, restoring water service to Waiakeawaena Elementary School and the surrounding Waiākea area.
For questions or concerns, please call (808) 961-8790 or email: dws@hawaiidws.org.
Mahalo nui loa for your understanding and we apologize for any inconvenience this may have caused.
This is your Hawaiʻi County Department of Water Supply.