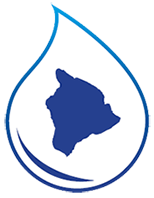 AFFECTED AREA:  PĀPAʻIKOU, SOUTH HILO, HAWAI'I
This is a Department of Water Supply (DWS) message for Friday, August 31, 2018 at 11:30 a.m.
Pāpaʻikou customers from Maluna Place and north along Old Māmalahoa Highway (also known as Scenic Road), and all side roads including but not limited to Kaapoko Homesteads and Prince Jonah Kūhiō Kalanianaʻole Elementary and Intermediate School, will experience no water while DWS personnel repair a water main break near Pāpaʻikou Gym. Repairs are estimated to be completed by this evening.
DWS has installed a spigot for public access at the intersection of Old Māmalahoa Highway and Maluna Place.
Please call (808) 961-8060 during normal business hours, (808) 961-8790 for after-hour emergencies, or email: dws@hawaiidws.org.
Thank you for your patience and understanding.
This is your Hawaiʻi County Department of Water Supply.