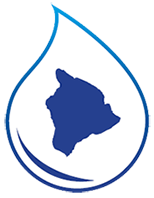 AFFECTED AREA: Pāpaʻikou (Honolii Bridge to Kalaoa Camp Road), South Hilo, Hawai'i
This is a Department of Water Supply (DWS) update for Friday, January 25, 2019.
DWS' Pāpaʻikou Well has been repaired and is now operational. Thus, the water conservation notice for the Pāpaʻikou area is cancelled.
DWS appreciates the community's cooperation and patience during this time.
For information on general water conservation practices, visit our website at www.hawaiidws.org. For other questions or concerns, call (808) 961-8060 during normal business hours, (808) 961-8790 for after-hour emergencies, or email: dws@hawaiidws.org.
This is your Hawaiʻi County Department of Water Supply.