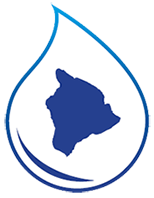 AFFECTED AREA:  PĀPAʻIKOU, SOUTH HILO, HAWAI'I
This is a Department of Water Supply (DWS) message for Friday, August 31, 2018 at 5:00 p.m.
Repairs were completed at 5:00 p.m. to a water main break near Pāpaʻikou Gym, restoring water service to customers in Pāpaʻikou from Maluna Place and north along Old Māmalahoa Highway.
The 10% Water Conservation Notice for the Pāpaʻikou area is still in effect, due to ongoing repairs from Tropical Storm Lane.
For questions or concerns, please call (808) 961-8060 during normal business hours, (808) 961-8790 for after-hour emergencies, or email: dws@hawaiidws.org.
Mahalo nui loa to the Pāpaʻikou community for their cooperation and understanding.
This is your Hawaiʻi County Department of Water Supply.