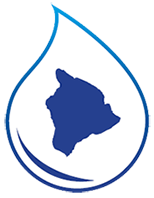 AFFECTED AREA:  PĀPAʻIKOU, SOUTH HILO, HAWAI'I
This is a Department of Water Supply (DWS) message for Tuesday, November 13, 2018 at 3:30 p.m.
Repairs were completed at 3:30 p.m. to a water main break near Pāpaʻikou Gym, restoring water service to customers in Pāpaʻikou from Maluna Place and north along Old Māmalahoa Highway.
Customers may notice air bubbles and a milky appearance to the water as service is restored. The water is safe for consumption and crews will continue to monitor the system.
For questions or concerns, please call (808) 961-8060 during normal business hours, (808) 961-8790 for after-hour emergencies, or email: dws@hawaiidws.org.
Mahalo nui loa to the community for their patience and we apologize for any inconvenience this may have caused.
This is your Hawaiʻi County Department of Water Supply.