"Mālama I Ka Wai"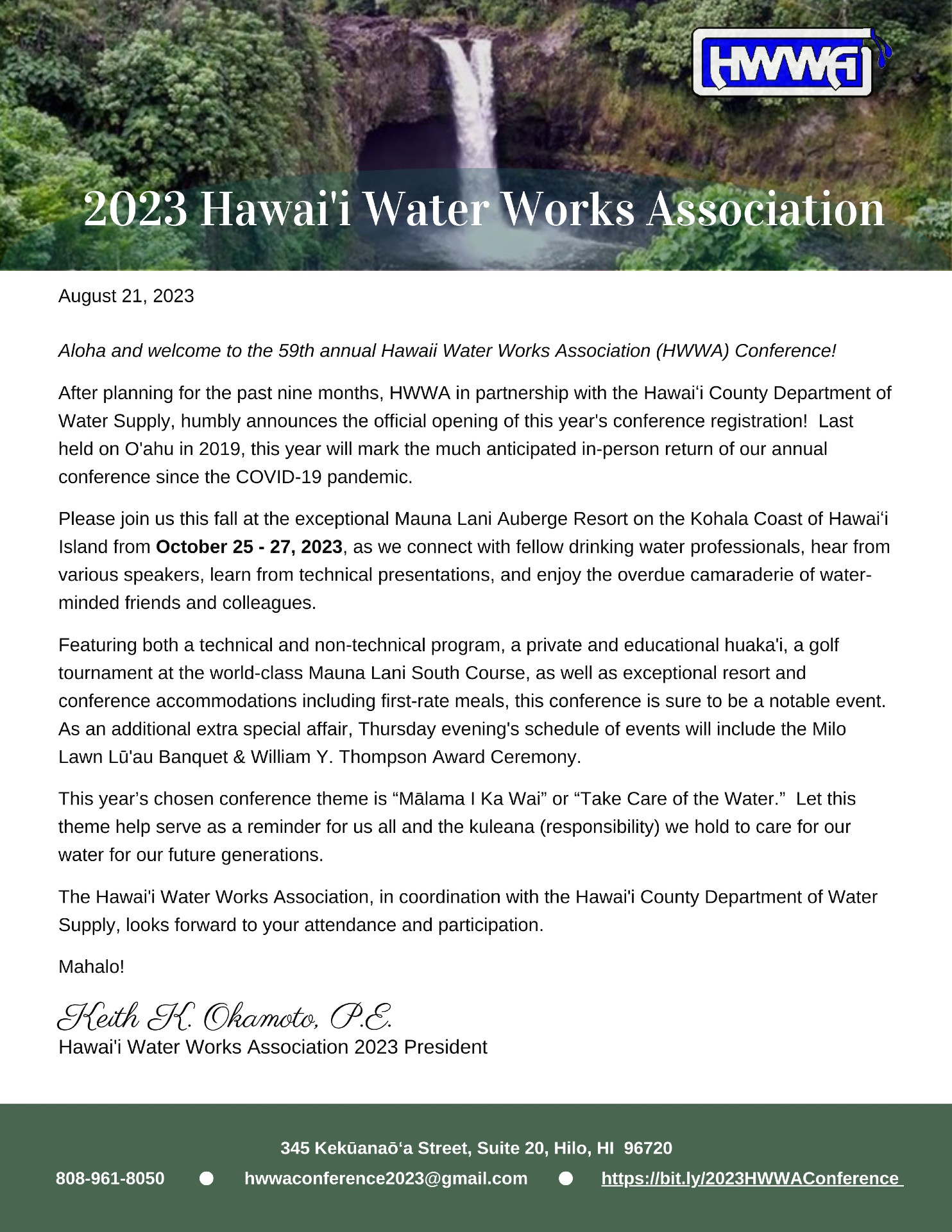 2023 HWWA Annual Conference Registration Forms:
To register, please submit completed forms to hwwaconference2023@gmail.com. Upon receipt of each completed form, an invoice will be sent via email for payment.  Invoices will be sent at the end of each day. To allow for payment flexibility, each form will be sent a separate invoice based on the email provided on the form. Payments can be made by credit, debit, or ACH.
Miscellaneous Conference Information:
For more information, please contact the Hawaiʻi County Department of Water Supply, Administration Division at (808) 961-8050 or email hwwaconference2023@gmail.com.
The HWWA is a registered 501(c)(3) organization.