Click here to pay your bill using our free, convenient online payment portal.
We're here to help with new accounts, billing inquiries, or if you need any additional assistance.
(808) 961-8790 – Call 24 hours a day, all districts. Broken mains, low water pressure, leaks.
News Updates
The latest news releases from the Department of Water Supply: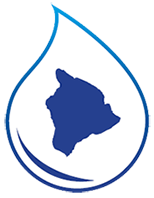 This is a Department of Water Supply (DWS) update for Friday, July 27, 2018. North Kona customers are reminded to continue their 10% Voluntary Wate...
View More
Imagine a Day Without Water
Many of us take water for granted every day. The fifth annual "Imagine a Day Without Water" in October 2019 aims to raise awareness and educate us about the value of water. Here's a few examples of our water footprint in gallons: