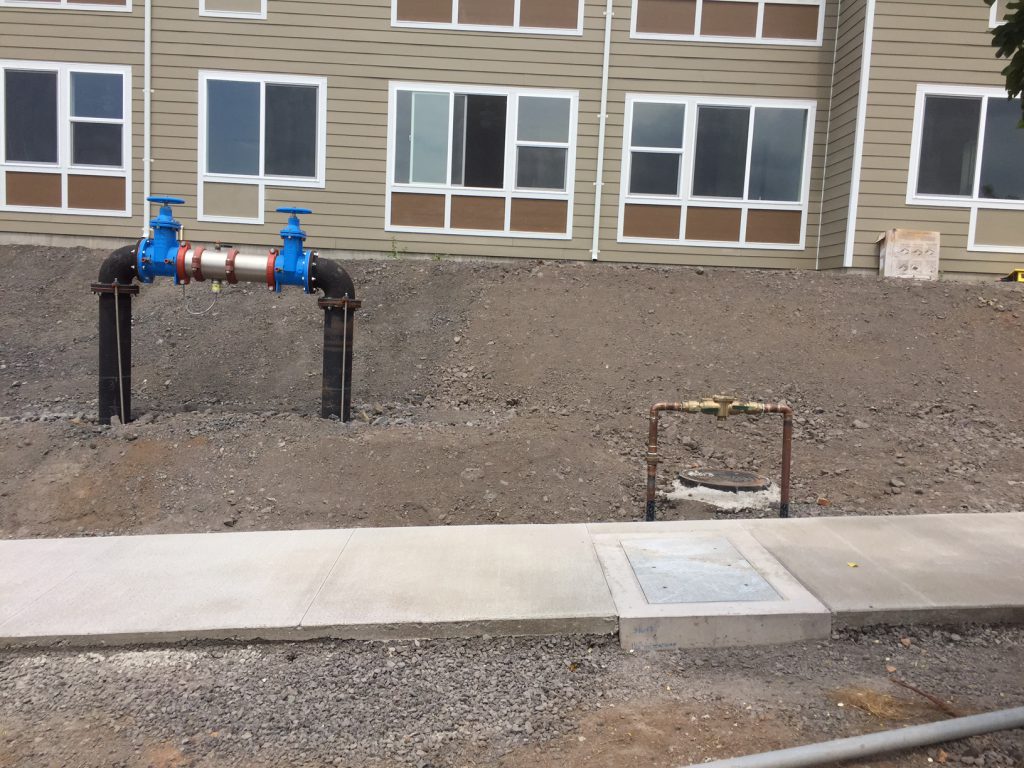 Backflow prevention is required by Federal (Safe Drinking Water Act), State of Hawaii (Water System Standards) and County of Hawaii Department of Water Supply (Rules and Regulations) to protect the public water system from contamination.
A Backflow prevention assembly prevents the undesirable return of water from the consumer premises, which may contain contaminants or pollutants, into the public water system.
WHO Needs to Install a Backflow Prevention Assembly?
A consumer who meets any of the following conditions is required to install a backflow prevention assembly.
 

Agricultural Activities


Note: The installation of a backflow prevention assembly does not automatically 

constitute approval for agricultural rates.

Auxiliary water sources including, but not limited to, reclaimed water, swimming pools, 

catchment tanks and ponds.

Construction Activities

Commercial Activities

Government Facilities

Irrigation/sprinkler systems

Non-Residential facilities including, but not limited to harbors, churches and community 

parks

Master meters – multi dwelling on one meter

Any residential facility having any of the above or other potential hazards (ex. 

Pressurized system)
REQUIREMENTS for Installation and Maintenance
A consumer who is required to have a backflow prevention assembly needs to hire, at their expense, a licensed plumber to install an approved backflow prevention assembly. The operation, maintenance and periodic testing of the backflow prevention assembly will be the responsibility of the consumer. The installation will have to be inspected and approved by the Department of Water Supply.
CONTACT for Inspections or Questions
Please contact personnel at the Cross-Connection Control section, phone number (808) 961-8670, for inspection and approval once the backflow prevention assembly has been installed or should you have any questions.
Examples of Commonly Used Backflows: